Cristina Hernandez is a bilingual Licensed Esthetician who has been in the skin care industry since 2002.  She holds many certifications from The American Institute of Intradermal Cosmetics, a Masters Certification in Micropigmentation (permanent makeup), and most recently, a certification in Plasma Lift.  She is also a member of Associated Skin Care Professional (ASCP), the nations largest organization for estheticians and instructors in the skin care profession.
Prior to owning and operating Lasting Beauty Spa, Cristina gained valuable experience, and an invaluable set of skills working closely with well-known plastic surgeons and dermatologists in the Houston area, as a cosmetic medical assistant.  Cristina's passion for esthetics motivated her to found Lasting Beauty Spa in 2016.  Since then, she has kept up with the latest industry leading techniques and was quickly recognized and featured in Houstonia Magazine in 2017,   VoyageHouston in 2019 and recognized as one of three Best rated spas in Pasadena, Tx in 2022.  She has made it her vision and goal to help both men and women, look and feel confident, youthful and refreshed.
Lasting Beauty Spa offers a wide variety of treatments, from custom-designed to the finest in skin care technology, tailoring each to your specific need.  Indulge in therapeutic facials, relaxing body treatments, and restorative & enhancement services.  Custom packages for bridal parties, birthdays, anniversaries or proms can also be arranged.
Treat yourself to a luxurious experience at Lasting Beauty Spa that will rejuvenate and unite your body, mind and soul. Book your appointment today!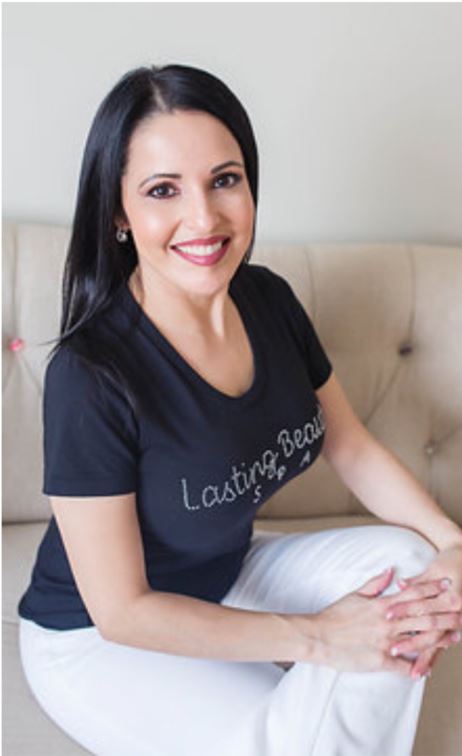 To help both men and women look and feel confident, youthful and refreshed.