Welcome to Lasting Beauty Spa!
If you have any questions please feel free to contact us! We look forward to hearing from you!
Be sure to check back for updates and the monthly specials we offer!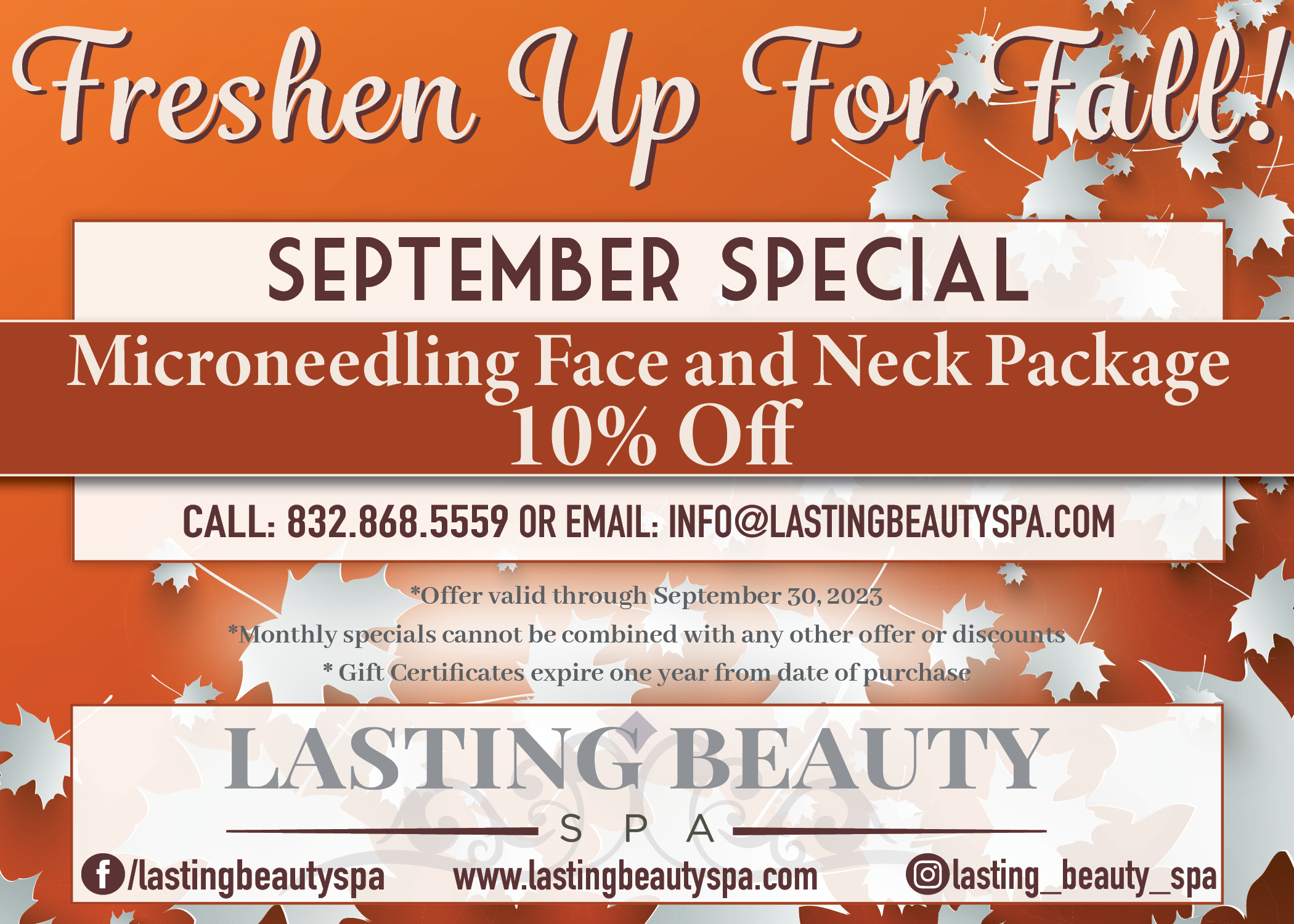 Offer valid through September 30, 2023
*Monthly specials cannot be combined with any other offer or discounts.